The images on this page show a variety of pieces that I have created, which are still available if you are interested. Many of my designs can be hand made to order in my workshop in south London.
You will see that I work mainly with the metal silver as it gives me the opportunity to create a variety of surface textures. I make occasional use of coloured stones, usually semi precious. I like to use stones that are rough rather than faceted or polished- I find that they are more interesting to look at, to work with and to wear. A rough stone will often suggest to me the way I should set it.
My earrings are mainly pendants - I like the way they move when you are wearing them, showing off the various aspects of the piece, reflecting the light as you turn.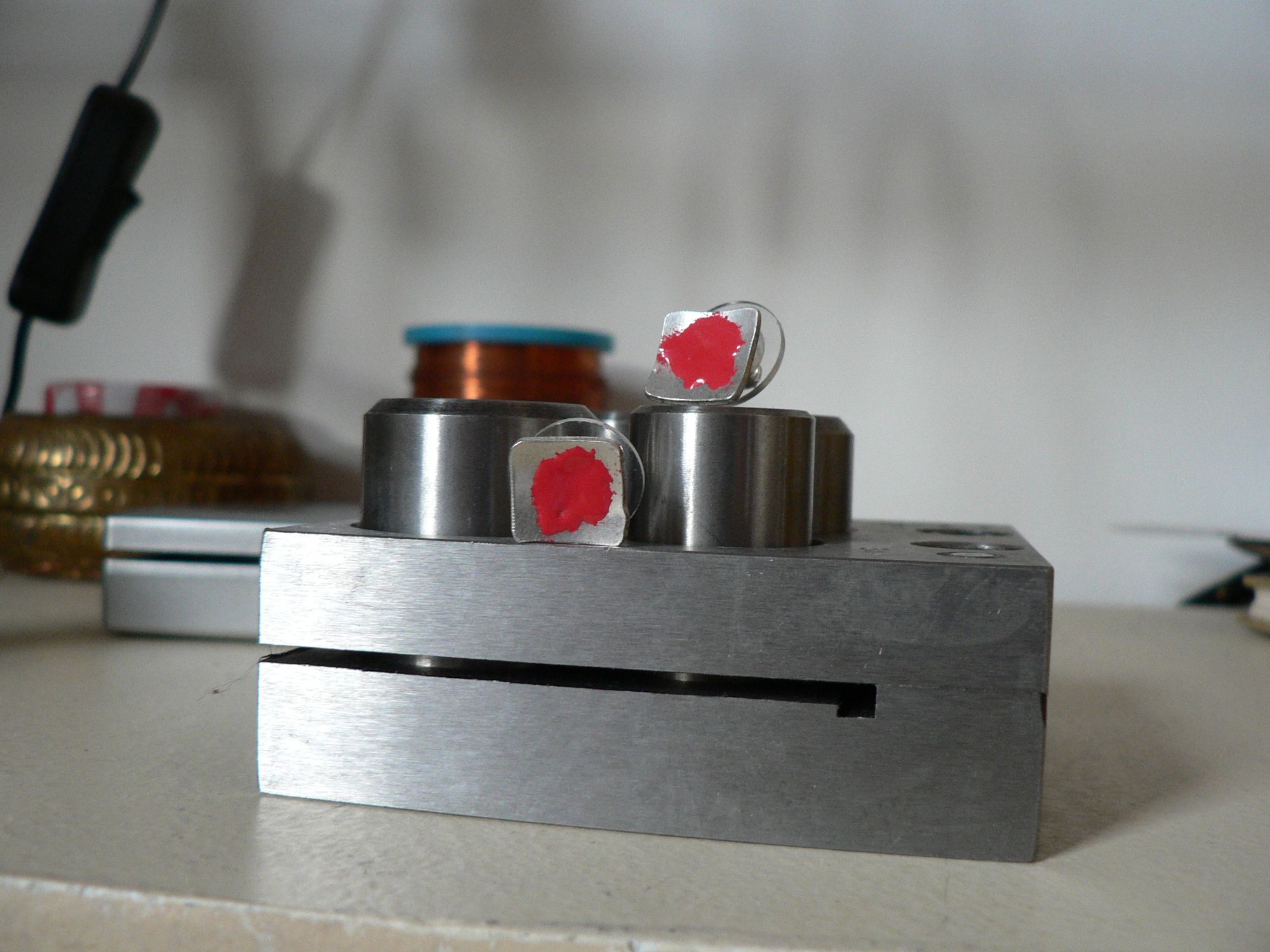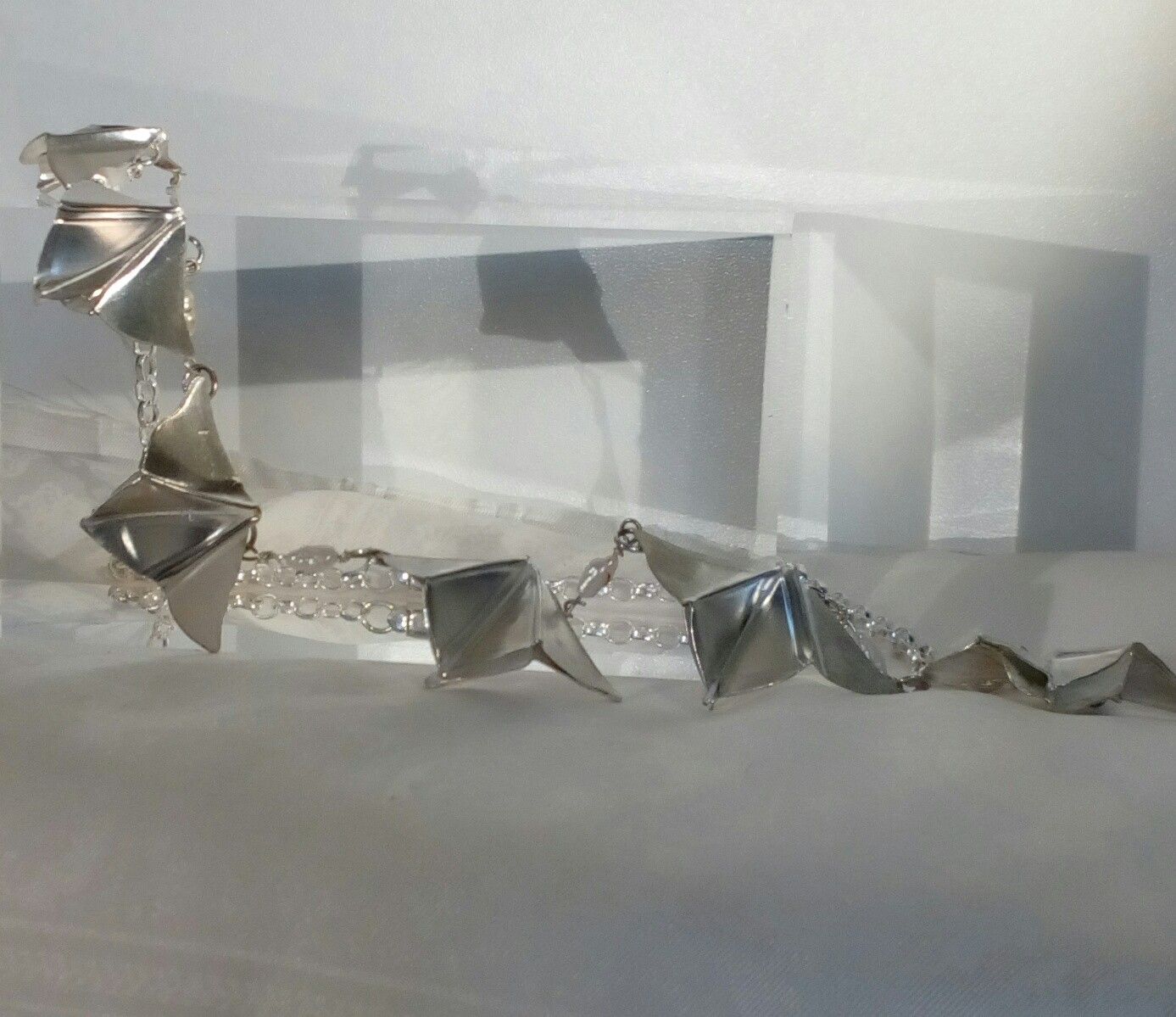 This pretty necklace was formed by folding the sheet sterling silver into triangles, several times until I achieved a pleasing shape which could be repeated and then hung together, with pearls in between. The overall length of this necklace is 450mm, including the magnetic clasp.